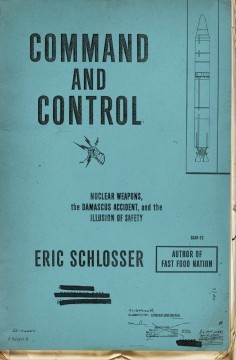 Heard author Eric Schlosser at the entirely fitting National Museum of Nuclear Science & History last evening. Schlosser's Command and Control: Nuclear Weapons, the Damascus Accident, and the Illusion of Safety
was published September 17th.
It was an informative, sobering talk with balanced doses of anecdotal history, criticism, praise and rant. Human beings create these devices and weapons systems. They are not perfect, the improbable happens, the result could be beyond our imaging.
Looking forward to reading my inscribed copy of the book.
Schlosser is the author of Fast Food Nation and Reefer Madness.