It's the birthday of John Coltrane (1926), Ray Charles (1930) and Bruce Springsteen (1949).
It ought to be a holiday.
Not to mention, four-time Oscar nominee Mickey Rooney is 93, Julio Iglesias is 70, Emmy winner Mary Kay Place is 66, and seven-time Emmy nominee Jason Alexander is 54.
Further, many-time winner of an ALMA Award, Elizabeth Peña is 52. I liked her best in Lone Star.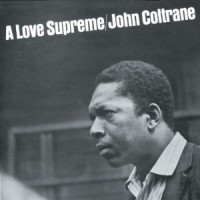 Trane
"My music," John Coltrane said, "is the spiritual expression of what I am — my faith, my knowledge, my being…" The grandson of ministers, he began his career in the blues clubs of Philadelphia, and throughout his career combined the sacred and the secular in the intense, earnest sound of his saxophone. His musical sermons, by turns somber and ecstatic, radiated his undying faith in music's power to heal.

Coltrane fell under the spell of Charlie Parker at age 18 and dedicated himself to a practice regime that sometimes found him asleep, fingers still ghosting the keys. He first gained fame as a member of Miles Davis's classic quintet in 1955, worked with Thelonious Monk, then took the lessons he'd learned from those masters and became a leader in his own right — and the most admired, most influential and most adventurous saxophonist of the 1960s.

"There is never any end," Coltrane said. "There are always new sounds to imagine; new feelings to get at. And always, there is the need to keep purifying these feelings and sounds so that … we can give … the best of what we are."

Ertegun Jazz Hall of Fame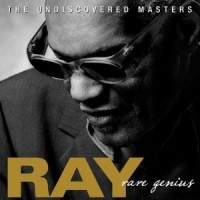 The Genius
Many musicians possess elements of genius, but only one — the great Ray Charles — so completely embodies the term that it's been bestowed upon him as a nickname. Charles displayed his genius by combining elements of gospel and blues into a fervid, exuberant style that would come to be known as soul music. While recording for Atlantic Records during the Fifties, the innovative singer, pianist and bandleader broke down the barriers between sacred and secular music. The gospel sound he'd heard growing up in the church found its way into the music he made as an adult. In his own words, he fostered "a crossover between gospel music and the rhythm patterns of the blues." But he didn't stop there: over the decades, elements of country & western and big-band jazz have infused his music as well. He is as complete and well-rounded a musical talent as this century has produced.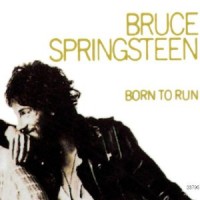 The Boss
Bruce Springsteen ranks alongside such rock and roll figureheads as Chuck Berry, Elvis Presley, the Beatles and Bob Dylan. Just as those artists shaped popular music, Springsteen served as a pivotal figure in its evolution with his rise to prominence in the mid-Seventies. Early on, he was touted as one of several heirs to Bob Dylan's mantle. All of these would-be "new Dylans"-who also included Loudon Wainwright, John Prine and Elliott Murphy-rose above the hype, but Springsteen soared highest, catapulting himself to fame on the unrestrained energy of his live shows, the evocative power of his songwriting, and the direct connection he forged with his listeners.

Springsteen lifted rock and roll from its early Seventies doldrums, providing continuity and renewal at a point when it was sorely in need of both. During a decade in which disco, glam-rock, heavy-metal and arena-rock provided different forms of escape into fantasy, Springsteen restored a note of urgency and realism to the rock and roll landscape.
In the day we sweat it out on the streets of a runaway American dream
At night we ride through the mansions of glory in suicide machines
Sprung from cages out on highway 9,
Chrome wheeled, fuel injected,and steppin' out over the line
Oh-Oh, Baby this town rips the bones from your back
It's a death trap, it's a suicide rap
We gotta get out while we're young
'Cause tramps like us, baby we were born to run
Caesar Augustus, the first Roman Emperor, was born on this date in 63 BCE.
Lewis and Clark arrived back in St. Louis from their saunter to the Pacific on September 23, 1806.